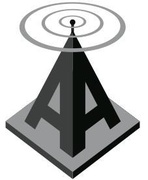 Audioasyl.Net - Zurich
Vibrantly new, downright alternative and viciously experimental
Oops… Audioasyl.Net is temporarily unavailable.
Click here to visit the Station's website:
Audioasyl.Net offers different types of music such as Electronica, House, and Techno. They also host different artists and shows on their website to keep their fans up to date. The radio station streams live through the Iternet from Switzerland as well as offers archived audio for their audience to enjoy. ... See more . Audioasyl.net is an independent music hub based in Zurich. Broadcasting daily live shows on the web, audioasyl.net serves as a showcase for the swiss scene.