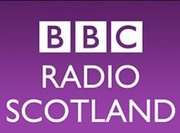 BBC - Radio nan Gàidheal - Glasgow
Play now
BBC - Radio nan Gàidheal is an internet radio station from Glasgow, Scotland, providing Gaelic language News, Sports and Weather as well as Gaelic Folk music.
Related Radios
Streema Mobile
We've developed a mobile website for iOS (iPhone, iPad, iPod) and Android devices. Native apps coming soon!
You can check it out by visiting our mobile radio site from your phone or tablet's mobile browser - it's free, no download required.
For more information go to our Mobile Support .