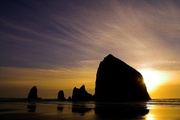 Broadcastmate Scenic TV - Phoenix, NY
BROADCASTMATE'S™ MAJESTIC SCENERY AND AMBIENT MUSIC RADIO!
Oops… Broadcastmate Scenic TV is temporarily unavailable.
Click here to visit the Station's website:
Broadcastmate Scenic Music HDTV with Contemporary Beautiful Music! Scenic Music Videos of natural outdoor scenes. Lakes, mountains, botanicals, countryside. 1 HOUR HD 1280 X 720 SCENIC VIDEO SHOWS. Repeating or looping. ... See more .