Gold - WATV

Info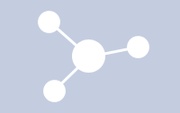 Please check back as we compile the long and glorious history of Birmingham's true "Heritage" station, 900 GOLD WATV! This station has been an institution in the black community for a number of years and we want to chronicle that journey as accurately as we can to provide knowledge to ... See more our listeners. What you should know is that we are the home for information in the mornings with our Open Mic talk show hosted by Birmingham radio veteran, Ron January. Ron has as his guests daily the news makers of the community talking about issues that are important to the Black community and the overall community! Ron is followed by the Dean of Gospel Radio Announcers in America and "the sweetest voice this side of heaven" as well as America's longest continously serving announcer, the Rev. Dr. Erskine R. Faush, Sr., host of Gospel Cavalcade. Rev. Faush has been a Birmingham radio fixture for over 57 years and can go another 50 years with the energy he demonstrates daily. He is truly the gift that we give to our listeners daily, tune in and be blessed by his program daily. Beginning at 10am daily we begin to play the best Old School music in the Magic City, from Sly and the Family Stone to Herbie Hancock to Sam Cooke to Teddy Pendergrass to Luther Vandross to all the guy and girl groups of the 50's, 60's, 70's and the 80's. Check it out. Charles cc Scott rocks the air waves 3pm-6pm followed by Frank Matthews and Feedback, after Feedback it's 900 GOLD After Dark - which is the most romantic and relaxing music in Birmingham until midnight. On the WeeKends we start the day with The BeBe Winans Show with Praise and Worship Music from 6a - 8am and he is followed by the Saturday Midday Cafe and The afternoon ride Saturday Edition. We give you a treat on Saturday nights beginning at 8pm with the Weekend Edition of 900 GOLD After Dark. The mood is set for your weekend satisfaction, if you know what we mean. Sundays belong to Donna Dukes as she gets you ready for church with the best gospel music in Birmingham. Donna is the second most popular gospel announcer in Birmingham behind our own Rev. Faush! Donna is followed by Charles "CC" Scott as he eases the city into the evening hours with the Sunday Afternoon Jazz and Old School Set from 5 p.m. to 9 p.m. This is really the only place to find Jazz on the commercial radio dial in Birmingham. CC is followed by 900 GOLD AFTER DARK which takes us up to the midnight hour with the best in After Dark Old School music in the city. So, as you can see, we have a very extensive and upbeat staff that will provide you with INFORMATION, INSPIRATION AND ENTERTAINMENT all week long!!! Tell a friend to tune in and listen to one of the best line ups in the city! The secret is out, so tell everyone you know about 900 GOLD WATV!
Contact: http://www.900goldwatv.com/feedback.php (E MAIL FORM)
Playlist, tracklist, top songs played coming soon...
PC requires Windows Media Player - Mac additionally requires Real Player - See FAQs for more info on how to listen to live streaming radio.