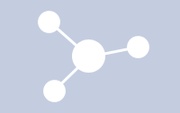 KVLV - AM 980 - Fallon, NV
We're A Little Bit Country, We're A Little Bit Rock 'n Roll
Oops… KVLV is temporarily unavailable.
Click here to visit the Station's website:
The Voice of the Lahontan Valley With more than five decades under our belts serving our community, we couldn't be prouder to have grown along with northern Nevada - and all of you. Please take a moment to look around the site, check out the day's offerings from the Trading ... See more g Post and while you're browsing, make us your soundtrack of the day by tuning in to Country 980 or Oasis 99.5.