Ads by Google AdSense
Life 88.3 FM - WDLF

Info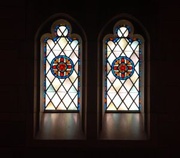 Oops… Life 88.3 FM - WDLF is temporarily unavailable.
Click here to visit the Station's website:
Get the live Radio Widget
Helping You Grow in the Faith…WRJZ Joy620AM is Knoxville's most powerful Christian radio station, featuring inspirational, educational and informative talk programming 24 hours a day. Programming themes include: Faith…Marriage… Emotional Health…Money…Politics and Relationships. Thanks to the station's 5000 watt signal at 620AM, WRJZ covers the Tennessee Valley within a 60 ... See more mile radius. WRJZ is owned and operated by Tennessee Media Associates, Inc. and is managed by the TM2 Corporation, with supervision by Tom Moffit, Jr. Other stations under this management umbrella include: * WETR Talk Radio AM760 Talk radio AM760 is Knoxville's home to Bill Bennett, health and lifestyle coach Dr. Asa Andrew, consumer advocate Clark Howard, and Phil Valentine. You may have noticed our radio personalities don't play music. They give wisdom and insight designed to help you in your daily lives! Talk Radio AM 760 WETR * WKTS-FM 90.1: The Bridge The Bridge brings Adult Contemporary Christian Music to listeners in the Kingston, TN area. * WOAY AM860 WOAY AM860 is located in Oak Hill, West Virginia. It proudly serves that area, with a goal of providing listeners radio with the intent on teaching you ways to grow in your relationship with God and other believers, and also serves to encourage you in your journey through this world. WOAY provides inspiring broadcasts of some of Christianity's most popular speakers, deep and thoughtful Biblical teaching, and the powerful insights of some of America's greatest radio hosts.
Contact: joy620@wrjz.com bbell@wrjz.com dclabo@wrjz.com
Playlist, tracklist, top songs played coming soon...
PC requires Windows Media Player - Mac additionally requires Real Player - See FAQs for more info on how to listen to live streaming radio.