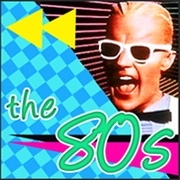 SKY.FM Radio - Best of the 80's - Denver, CO
Hear your classic favorites right here!
Play now
Best of the 80's is a channel on the internet radio station SKY.FM Radio from Denver, Colorado, United States, providing 80s Pop, Rock and Rnb music. Best of the 80's represents the decade that brought us New Wave, the reinvention of pop culture, and classic John Hughes films with unforgettable ... See more soundtracks.