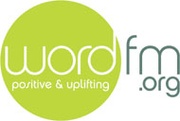 The Word - W278AH - FM 103.5 - Syracuse, NY
Welcome to the Word
Play now
Enjoy Our Daily Bread, Music of Praise and Worship, or broadcasts such as Answers with Ken Ham, and many more.
Related Radios
Streema Mobile
We've developed a mobile website for iOS (iPhone, iPad, iPod) and Android devices. Native apps coming soon!
You can check it out by visiting our mobile radio site from your phone or tablet's mobile browser - it's free, no download required.
For more information go to our Mobile Support .