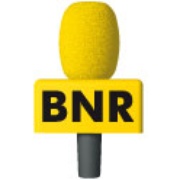 BNR Nieuwsradio - FM 99.9 - Amsterdam
Oops… BNR Nieuwsradio is temporarily unavailable.
Click here to visit the Station's website:
BNR Nieuwsradio, nieuws en live radio over politiek, sport, weer en verkeer, (flitsers en files), binnen- en buitenland. Luister live naar radio, audio of podcast en financieel-economisch nieuws van Het Financieele Dagblad. Listen to Voorkennis, Luchtkastelen, or shows including Hans Dulfer, and many more.